Construction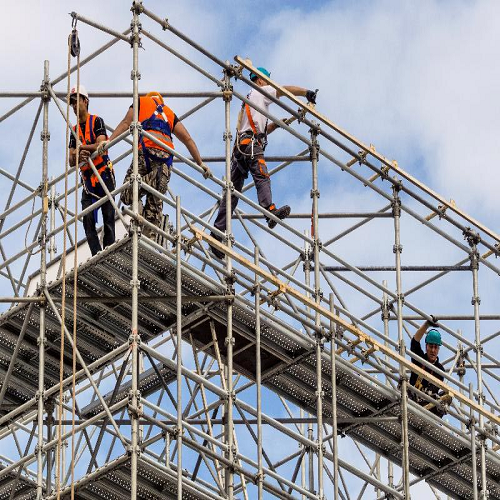 We have experienced engineers team in petrochemical- refinery project. We have done works in Reliance Jamnagar. We have all types of construction works done. Followings are some highlights:
1) Scaffolding services:
We are providing scaffolding services to built permanent mechanical or civil structural by our well-experienced scaffolder with satisfactory safety norms also. Inspection & checked timely scaffolding by our expert supervisor. Then Other workers can be done those work with comfort.
2) Fabrication & Erection:
We are providing piping, structural quality fabrication erection works by qualified welders, with monitoring that work by wel experienced engineers. Accordingly Petrochemical-Refinery project.
3) Hydro-test / Pneumatic test & Pressure vessel designing services:
We have designed pressure vessels accordingly international standards also.
We have well-experienced persons team for hydro-test / pneumatic testing also. Timely monitoring each & every stage of inspection according our clients requirements.